Max Beckmann
1884-1950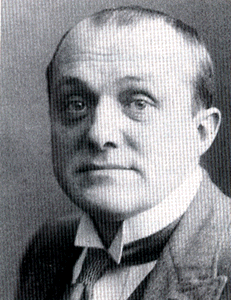 View a selection of Max Beckmann Prints


Max Beckmann began his artistic studies in 1900-03 at the Art Academy in Weimar. In 1904, he moved to Berlin where he joined the Berlin Secession in 1907. In 1914, he helped found the Freie Sezession. When WWI began, he volunteered as a medical orderly in East Prussia. In 1915, he suffered a nervous breakdown and moved to Frankfurt. In 1925, he was included in the Neue Sachlichkeit (New Sobriety) exhibition at the Kunsthall Mannheim. In 1926, he had his first exhibition in America. From 1929-32, he spent his winters in Paris and a week each month in Frankfurt. In 1931, he had his first exhibition in Paris.

Within months of Hitlerís rise to power in 1933, Beckmann lost his teaching position at the Stadelschule in Frankfurt. In 1937, 590 works were removed from German museums and 9 works were included in the ěDegenerate Artî traveling exhibition. He moved to Berlin in search of anonymity but eventually emigrated to Holland. In 1940, he was invited to teach a summer semester at the School of the Art Institute of Chicago but the American Consulate refused his visa so he had to spend the War years in Amsterdam. In 1947, he taught at George Washington University in St. Louis. In 1949, he taught at the Art School of the University of Colorado, the School of the Brooklyn Museum and Mills College in Oakland, California. In December 1959 while walking to the Metropolitan Museum of Art in New York to see the American Painting Todayexhibition, he died of a heart attack. His last self portrait was included in that show.

Beckmannís printmaking activity began in 1911 and continued uninterrupted until 1925 when it abruptly ended. His early works tend to be in an Expressionist style but his works from the 1920s reflect the Neue Sachlichkeit movement. He made 370 prints, most executed between 1922-23. The majority of his prints are drypoints or lithographs. He preferred these simpler techniques because he realized that the more complex the technique, the greater the separation between the artistic intention and the actual result. He produced only 19 woodcuts.