Otto Dix
1891-1969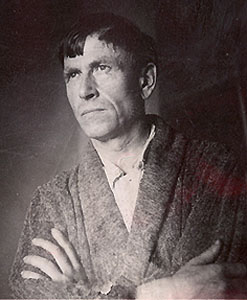 View a selection of Otto Dix Prints


Otto Dix studied decorative arts at the Dresden School of Arts and Crafts from 1909-14. He taught himself painting and found inspiration at the Dresden Art Gallery. He insisted that his work was deeply influenced by the Masters of the German Renaissance. He was greatly influenced by the writings of Nietzche who saw the world as a žmonster of forceÓ creating and destroying Life in an endless cycle between Birth and Death. Dix volunteered for WWI welcoming the war as a sign that the Old Order was soon over and a New Age was on the horizon. He fought on the front line and saw service in Champagne and in the trenches of Artois where he fought in two major battles. Terrifying as it was, trench warfare also involved endless hours of waiting and therefore Dix found the time to draw in the midst of this misery. In 1919, he returned to Dresden where he helped found the Dresden Secession. In 1925, he moved to Berlin and became involved with the Novembergruppe. Dix is most often associated with the Neue Sachlichkeit (New Sobriety) movement that came to prominence in Germany in 1925. This movement criticized Expressionism for being too emotional and called for a sober and realistic view of the world which they found to be decadent and hypocritical. In 1927, Dix was made Professor at the Dresden Academy, a post he held until 1933. He could not work during WWII. In 1939, Dix was arrested on suspicion of attempted assassination of Hitler in Munich on November 8, 1938. He was interrogated in a Gestapo prison for two weeks but was eventually freed.

Dix embraced every aspect of Reality including its negative side. He was a critical and curious investigator who had a wicked sense of humor that contained a strong element of the grotesque. He often juxtaposed Horror and Humor. He had a particular interest in tattoos and believed that the face and hands revealed the most about human character.

Between 1919-20, Dix made a few woodcuts in the Expressionist style but he abandoned this medium for drypoint and etching. He began etching in 1920 and especially liked the shades and tones one could achieve through this medium. Furthermore, it enabled him to portray physical deformation in minute detail. Dix produced a color lithographic series in 1923 but then did not return to this medium until after 1948.

When Hitler assumed power in 1933, Dix was dismissed from his post at the Dresden Academy and banned from exhibiting his work. Works by Dix were included in the žDegenerate ArtÓ traveling exhibition in 1937.