Lyonel Feininger
1871-1956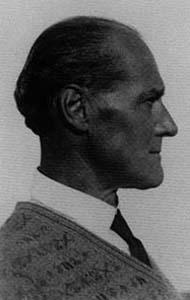 View a selection of Lyonel Feininger Prints


Lyonel Feininger was born in New York City to German parents who were accomplished musicians. In fact, Feininger was expected to become a concert violinist. Instead, he went to art school in Hamburg and then on to the Berlin Akademie in 1888. In 1906, the Chicago Sunday Tribune hired him to illustrated two comic strips, Wee Willie Winkie and the Kin-der-Kids.

He was deeply influenced by the Futurist Exhibition held in Berlin in April 1912. After that, his style became Prismatic with faceted natural forms conveying the object three-dimensionally. In 1919, he was named Form Master of the Bauhaus in charge of the Graphics and Print Shop. When the Bauhaus dissolved in 1932, Feininger moved back to Berlin where he stayed until 1936. Because his wife was Jewish and he refused to give up his American citizenship, the couple decided to return to New York.

Feininger is loved for his lighthearted subject matter. He was a superb caricaturist and a master of distortion and exaggerated proportions. He is known for his worm's eye perspective from below. He contrasts tall and tiny figures against imposing backdrops. This juxtaposition represented for him manís innate feelings of loneliness and insignificance. He had a childlike fascination with marvels of the Machine Age like locomotives and side-wheelers. He loved to tinker on small machinery and especially loved sailboats and the vastness of the sea, sky and shoreline.

Feininger made 65 intaglio prints mostly executed between 1910-12. He made only 20 lithographs. It was difficult to find good paint during WWI, so Feininger abandoned painting for a spell and focused exclusively on the woodcut. In 1918, he produced his first woodcut, and made more than 320 over the next two years. He especially liked its strong graphic effect achieved with monochromatic flat planes with strong contrasts. His graphic work ended after his move back to America in 1936 but he used his earlier woodcuts as sources for his paintings.