CLICK HERE TO VIEW SELECTION OF PRINTS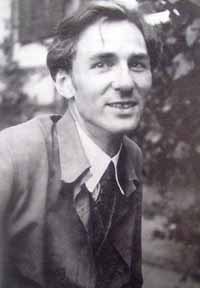 Walter Gramatté (1897-1929)

Walter Gramatté served in the German army during World War I and upon his release from military service in 1918, he was able to devote his energies to his art in Berlin. He was a friend of Erich Heckel and Karl Schmidt-Rottluff.

In the 1920s, Gramatté produced many oil paintings and watercolors but he was particularly interested in experimenting with etchings, woodcuts, lithographs and drypoints. Most of his work is portraiture and he created 200 self-portraits and 120 studes of his wife, Sonia. Contemplative and introspective by nature, Gramatté revealed through his art his gift for observation and analysis of character.

Tragically, he suffered from continuous poor health and died in 1929 at the age of thirty-two. In 1932, a memorial exhibition opened at the Art Association in Hamburg and then travelled to nine other cities in Germany before it was closed prematurely by the Nazis because they considered his work "degenerate".