Franz Marc
1880-1916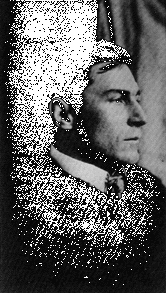 View a selection of Franz Marc Prints


Franz Marc began his studies in Theology at the Luitpold Gymnasium in Munich. He planned to continue these studies at the University of Munich but changed his mind to become an artist. His father, who himself was a painter, strongly disapproved of this decision to pursue art not because he thought it would be difficult to support himself but because he thought his son simply lacked talent. As a result, Marc often fought intense feelings of worthlessness. These periods of depression lasted until his ailing father finally died in 1907. During this difficult time, his artistic output was limited.

In 1905, Marc spent the summer walking the Bavarian Alps where he first became interested in representing animals within their natural surroundings. In 1907, he married a friend to legitimize her child conceived with another man. On his wedding night, he suffered a nervous breakdown and fled to Paris. In Paris, he found peace in the late works of Van Gogh and Gauguin. In September of that year, he returned to Nature at Swinemunde where he began to truly understand the joyous meaning of organic unity and harmony that exists among all living things. Once he felt this connection, his life changed. He returned home to Munich via Berlin where he visited the zoo every day for several weeks.

From 1907-10, he taught lessons on animal anatomy in his studio. In 1908 he divorced his first wife and in 1911 he married his second wife, Maria Franck, who was a drawing teacher from Berlin. In 1909, he exhibited at the Neue Kunstlervereinigung Munchen where he came into contact with Wassily Kandinsky who would become a mentor. The two split from this group and founded Der Blaue Reiter. In 1910, he met his closest friend, August Macke. Macke introduced Marc to the important collector Bernhard Koehler who would support Marc throughout his career. In 1910, Marc had his first one man exhibition in Munich. In December of 1911, Der Blaue Reiter held its first exhibition. In February of 1912, Marc organized their second exhibition and included works by Berlin artists Nolde, Kirchner, Mueller and Pechstein thus establishing a connection between the art communities of Munich and Berlin. In April 1912, after seeing the Futurist exhibition in Berlin, Marc began to experience feelings of an impending Apocalypse. It was said that Marc possessed a sensitivity bordering on clairvoyance.

Marc is particularly loved for his animal subjects including horses, deer and dogs. He attempted to spiritualize German art by shifting its focus from the external towards the soul of the individual artist and his connection to the natural world. Franz Marc is perhaps best known for his paintings because he produced only 46 prints.

In August 1914, Marc volunteered for WWI. He died in the bloody German invasion of Verdun on March 4, 1916. His tragic death had a profound effect on those artists left behind.