Emil Nolde
1867-1956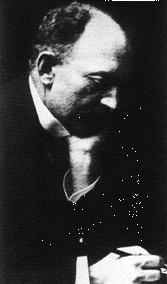 View a selection of Emil Nolde Prints


Emil Nolde was actually born Emil Hansen, the son of a farmer from the North of Germany near the Danish border. He had a solitary and brooding nature not unlike others from the North. He was often considered an outsider but admired for his inner conviction and ability to create art with intense psychological power. In 1902, he changed his last name to Nolde when he married Ada Vilstrup and began his artistic career began at the age of 35. At the Berlin Secession exhibition in 1906, his controversial painting Erntetag caught the attention of prominent collectors including Gustav Schiefler who would later publish the catalog raisonne for his prints. Later that year he was invited to join Die Brucke. Nolde left the Berlin Secession in 1910 after an argument with its President, Max Liebermann. In 1913-14, he and Ada traveled to the South Seas.

He is considered by many to be the finest intaglio printmaker of Die Brucke. He employed a unique brush technique of treating the copper plate to produce rich tonal effects with textural results. Nolde created almost 200 etchings between 1904-11 followed by bursts in 1918 and 1922. His woodcuts were made in 1906, 1912 and 1917. His lithographs were made in 1907, 1911 and 1913. Nolde virtually created creating prints after 1926.

In 1934, Nolde was expelled from the Akademie der Kunste. In 1941, the Nazis forbid him to paint. 1,052 of his works were removed from museums and 26 of his works were included in the žDegenerate ArtÓ traveling exhibition in 1937. After 1941, Nolde left Berlin and never returned. Instead, he and his wife retreated to Seebull House near the Danish border. In 1944, an Allied air raid destroyed his Berlin studio filled with many valuable works of art and his meticulously kept archive documenting his graphic work.