Hermann Max Pechstein
1881-1955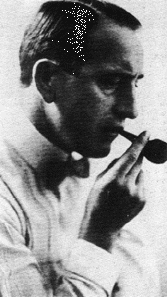 View a selection of Hermann Max Pechstein Prints


Hermann Max Pechstein began his artistic career as an apprentice to a decorative painter from Zwickau. In 1903, he enrolled in the Dresden Academy. In 1906, he graduated with top honors and a scholarship to study in Italy. On his return, he visited Paris where he befriended Kees Van Dongen. In 1906, he joined Die Brucke. In 1910, he moved permanently to Berlin where he was elected President of the Neue Secession. He exhibited at the Berlin Secession in 1912 and was therefore expelled from Die Brucke having violated their policy of only exhibiting together. In 1914, he traveled to the Palau Islands in the South Seas. While attempting to return to Germany, he was interred in Japan, the United States and Holland. Upon his return, he was drafted into military service and sent to the Somme front but was released in early 1917 after suffering a nervous collapse.

Pechstein produced 850 prints composed of 390 lithographs, 290 woodcuts and 170 etchings. In the early years, Pechstein only printed in very small editions. His often irregular rolling technique resulted in printing differences. He liked to experiment with colored papers and different inks. A print from several blocks (one for each color) was too laborious for his impatient nature so he applied the different colors to the same block.

Etchings represent the smallest number of prints in his entire oeuvre. He especially liked to combine drypoint and aquatint techniques. As an exceptional draughtsman, he liked the immediacy of lithography.