Karl Schmidt-Rottluff
1884-1976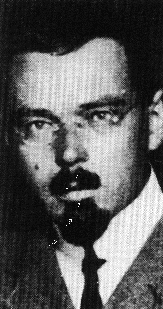 View a selection of Karl Schmidt-Rottluff Prints


Karl Schmidt-Rottluff was one of the founding members of the Die Brucke organized in a former butchershop in Dresden in 1905. It was he who named the group after a quote by Nietzsche's Thus Spoke Zarathustra, "What is great in man is that he is a bridge and not an end..." Schmidt-Rottluff was close friend of Erich Heckel who he met in highschool in 1901. Both studied architecture at the Technical Academy in Dresden but left their studies after founding Die Brucke. Many consider Schmidt-Rottluff to be the most independent of Die Brucke. He was inspired by the expressive power of the art he saw at the Ethnographic Museum in Dresden. In the Fall of 1911, Die Brucke moved to Berlin where they met most of the painters of the avant-garde but in 1913, the group disbanded. In 1912, Schmidt-Rottluff had his first solo exhibition in Hamburg.

Schmidt-Rottluff volunteered for service in WWI at a staff headquarters on the Eastern front. During the war he sculpted in wood. He was apolitical and often depicted religious motifs, highly unusual among Brucke artists. His religious woodcuts of 1918 reveal the religious consciousness awakened by the horrors of WWI. Like Pechstein, he taught at the Academy of Fine Art in Berlin after 1945. In 1967, he founded the Brucke museum in Berlin.

Schmidt-Rottluff excelled in the long German tradition of the woodcut. Its harsh contrasts of black and white suited his uncompromising and austere personality. He made 446 woodcuts, 121 lithographs and 96 intaglios. Almost all were executed between 1905-27 when he virtually abandoned all graphic work. From 1906-12, Schmidt-Rottluff printed his own prints in small editions. After this time, he hired professionals and made editions of 25 to 30. Of particular note are those woodcuts produced in the year 1914.